Sausalito has only a few true waterfront, land-based homes, but there are hundreds of houseboats.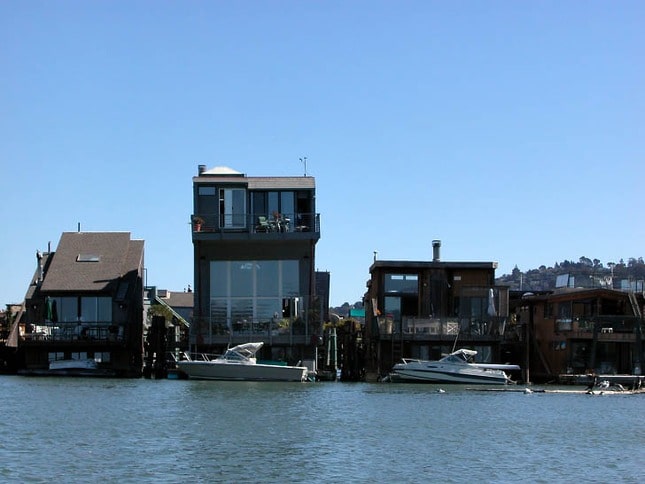 Sausalito's houseboats are perhaps the quintessential waterfront homes on San Francisco. With roots going back to just after World War II, the once-chaotic houseboat community is now relatively orderly and regulated. The houseboats, for the most part, are more like homes on barges than they are like boats.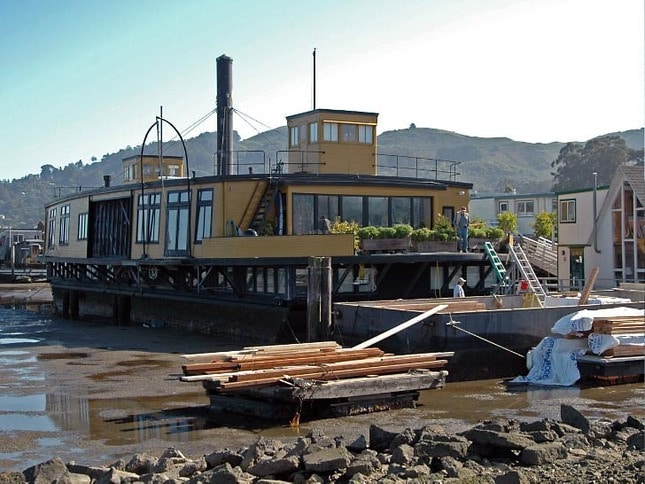 The houseboats spread from the relatively funky area along Varda Landing Road at the south, to Gate 6-1/2 road at the north. In between are the large houseboat marinas, including Waldo Point and Kappa's.
Every year, there is a Floating Homes Tour that is a great way to get to see the houseboat community. This year, it is Saturday, Sept. 22, 2012, from 11 am to 4 pm.
Other than the houseboats, the commercial district occupies most of the waterfront, so there are few true waterfront homes. In old town (the cove at the south end of town) there's a few waterfront apartment buildings, such as the Portofino Apartments, and a handful of waterfront houses.
Just north of Sausalito (technically in Mill Valley) on Shelter Bay Ave., there's an apartment complex with docks for small boats. Boating here requires careful attention to the tides, as there's not a lot of water. There's also some waterfront houses here. Neither the homes nor the apartments have docks, but there is a private beach at which kayaks and dinghies can be launched.