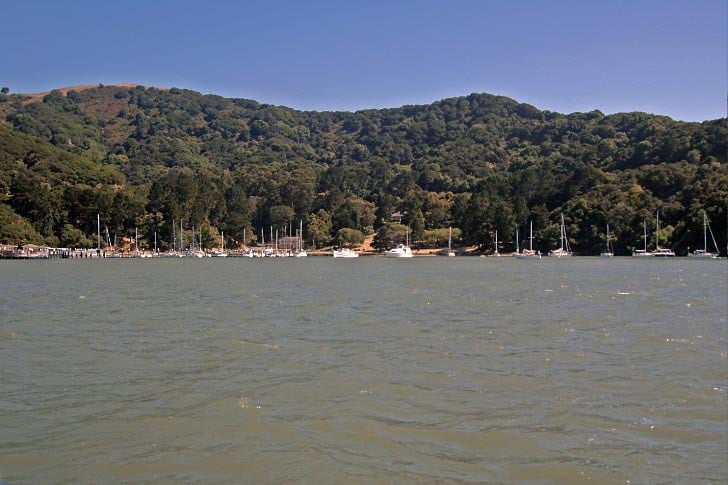 The Angel Island State Park site is a great source of information about visiting Angel Island. The entire island is a state park.
Once on the island, you can rent bikes, take a tram tour, or go on a kayak expedition.
By Ferry
Ferries connect Angel Island to Tiburon and San Francisco. All ferries land at Ayala Cove.
The shortest ferry ride is from Tiburon, just 10 minutes across Racoon Strait. The Angel Island Ferry runs several times every day May through September. In the winter it runs less frequently, mostly on weekends and holidays.
Ferries connect Angel Island to San Francisco's Pier 41.
You can travel to Angel Island from Sausalito, Alameda, or Oakland by taking connecting ferries.
By Private Boat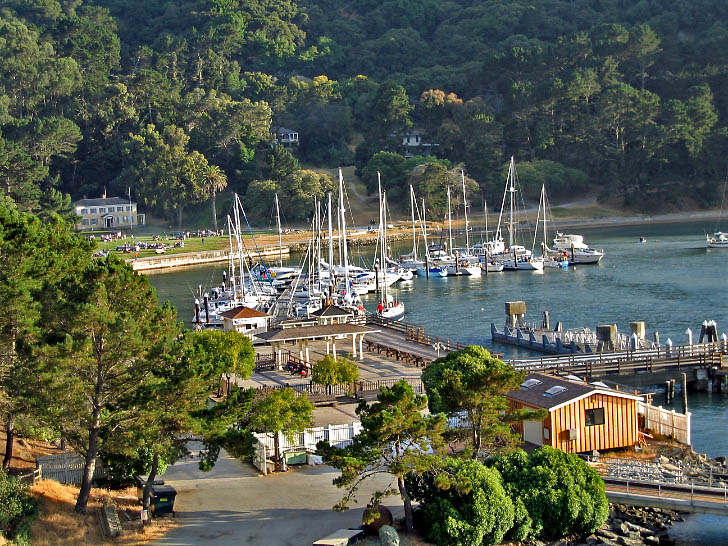 Ayala Cove has slips available for day use, and moorings for day or overnight use. Slips are open 8 am to sunset and cost $15 for all or any part of that time. Moorings are $30/night. Boaters are not allowed on the island, whether from a slip or a mooring (via a dinghy), after sunset.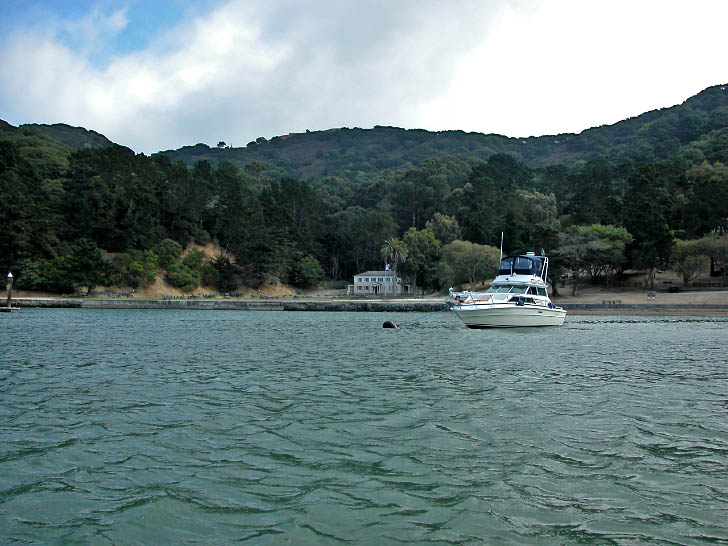 Several overnight anchorages are possible along the east side of the island. All are subject to periodic wakes from passing ships but are otherwise protected in typical westerly weather. Each anchorage is near a beach you can visit by dinghy (but remember you are not supposed to go ashore after sunset, or if you have not paid the day-use fee at Ayala Cove).
See Sailing Directions for navigational information.
Staying Over Night
You can only stay over night on the island if you have a permit for one of the nine Campsites. Campsites cost $20 to $30 per night and must be reserved in advance.