Red Rock Island is the only privately owned island in San Francisco Bay. And it was once for sale for the low sum of only $5 million 🙂.
A Big Red Rock
Located adjacent to the San Rafael Bridge, near Richmond, the 5.8-acre, 170-foot high island is a lovely dark red, thanks to its manganese content. But the island has no fresh water source and no protected anchorage, making it a challenge to exploit.
Red Rock is just that — a giant red rock.
Other than the satisfaction of owning something so massive, it's hard to imagine much tangible value someone would gain from buying it. It would be a spectacular place for a house, given a suitably gigantic budget, but you'd have to deal with water supply, transportation and, most challenging of all, the government regulators of three counties, not to mention the Bay Conservation and Development Commission. The island is home to hundreds of nesting pairs of western gulls, as well as black-crowned night herons and snowy egret, which would raise additional complications. Any building project would require nearly unlimited resources and patience.
The island's manganese is a valuable mineral, but its low grade has made it uneconomical to mine. Indeed, it has been well over 100 years since anyone has succeeded in even starting to mine it.
A Long and Entertaining History
The current owner, Mack Durning, was given the island as payment for a debt. Durning has owned it for many years but has never done much with it, beyond offering it for sale at prices that started at $22 million and are now down to $5 million.
Red Rock has no doubt been used by people in small boats for hundreds of years as an occasional stop, as it is today. Lacking a safe anchorage or fresh water, however, it has largely sat idle, despite its spectacular location.
Selim F. Woodworth is reportedly the only person ever to have lived on the island, from 1851 to 1856 ‐ right after the gold rush, when ships from San Francisco traveled past Red Rock to head into the Sacramento River.
The U.S. government denied Woodworth's attempt to homestead the island, fearing it would be needed as a lighthouse or fortification.
Mining Ambitions
In 1866, mining entrepreneurs realized that the island was rich in manganese and reportedly took 200 tons of ore from island. The tunnels where they mined the island remain.
Two decades later, after another company tried to gain mining rights, the U.S. Government declared Red Rock Island to be a military reservation.
After various ownership disputes, the island sat idle until 1916, when it came to attention in a very curious way.
Arthur B. Reihl, a San Francisco police detective, visited the island while investigating the San Francisco Preparedness Bombing. He saw the earlier mine, filed a mining claim, and spent years unsuccessfully trying to develop it.
From 1925 to 1961, the Coast Guard operated a fog signal (a Carbon Dioxide striker bell) at the island.
Hotel Plans
In 1948, Reihl's widow sold the island to Alex Wilson, who partnered with Lee Rogers. They planned a boatel, tea house, museum, and yacht harbor, but were never able to get past the planning phase.
David M. Glickman, a San Francisco attorney, bought the island in 1964 for $49,500, with plans to develop a hotel. Unsurprisingly, these plans did not come to fruition, due in part to opposition by the city of Richmond. Glickman reportedly gave the island to his partner in the venture, Mack Durning, when he moved to Thailand in the 1970s, though a 2007 article about a sale attempt that year quotes Glickman as the owner.
Perhaps the island's most significant use today is as a marker: on its peak is the intersection of San Francisco, Marin, and Contra Costa counties.
The island seems to draw loving quotes from it's owners:
David Glickman: It's an ugly island. It's not something that has to be preserved as a great beauty of nature.
Mack Durning: If somebody came up with some money, I would sell it; otherwise, I'll leave it to my sons to get even with them.
More About Red Rock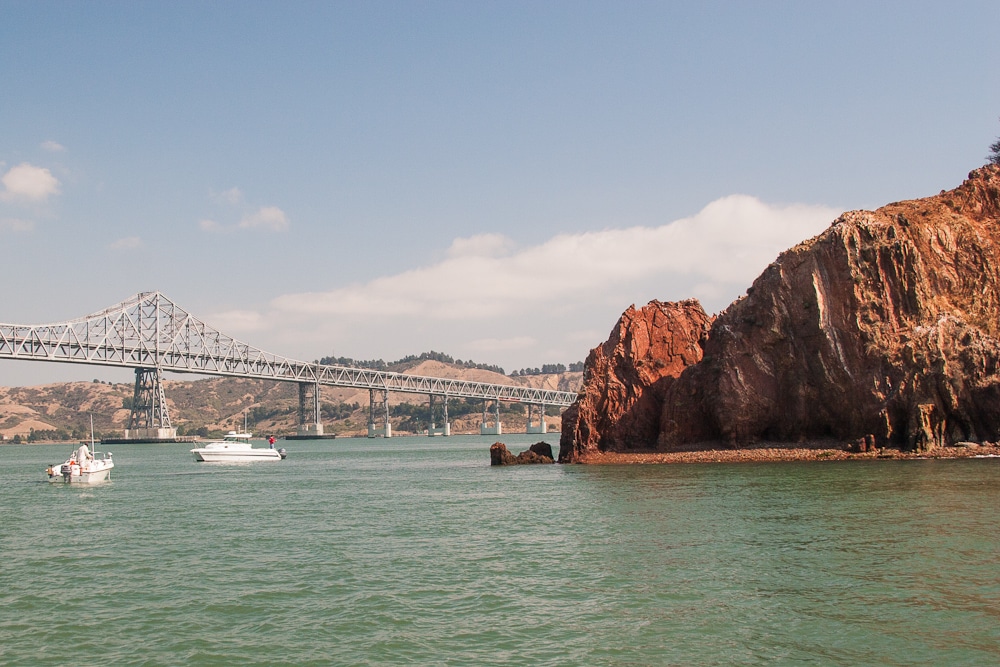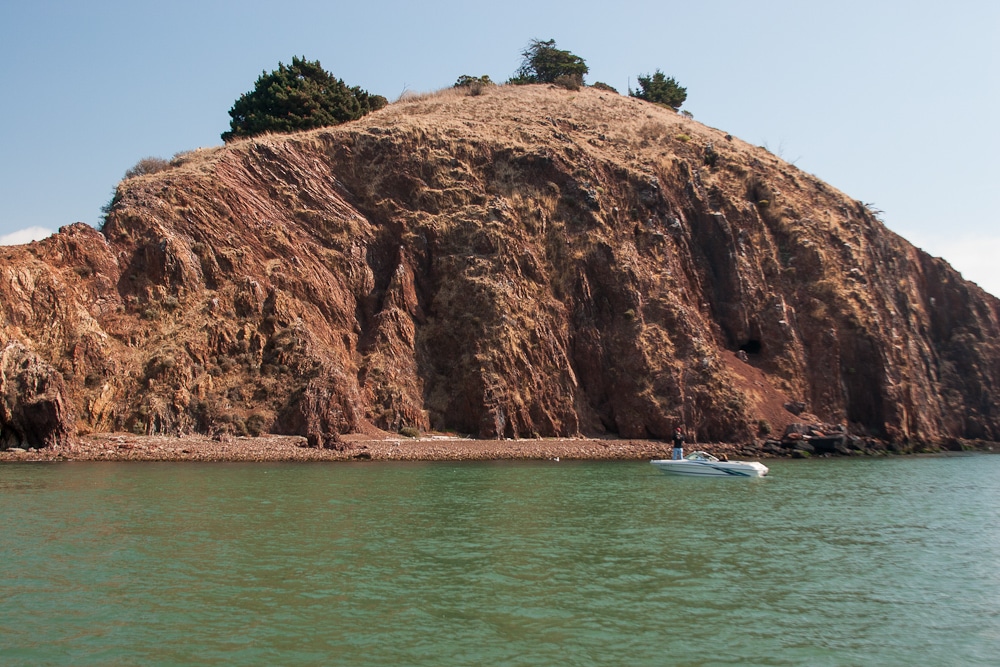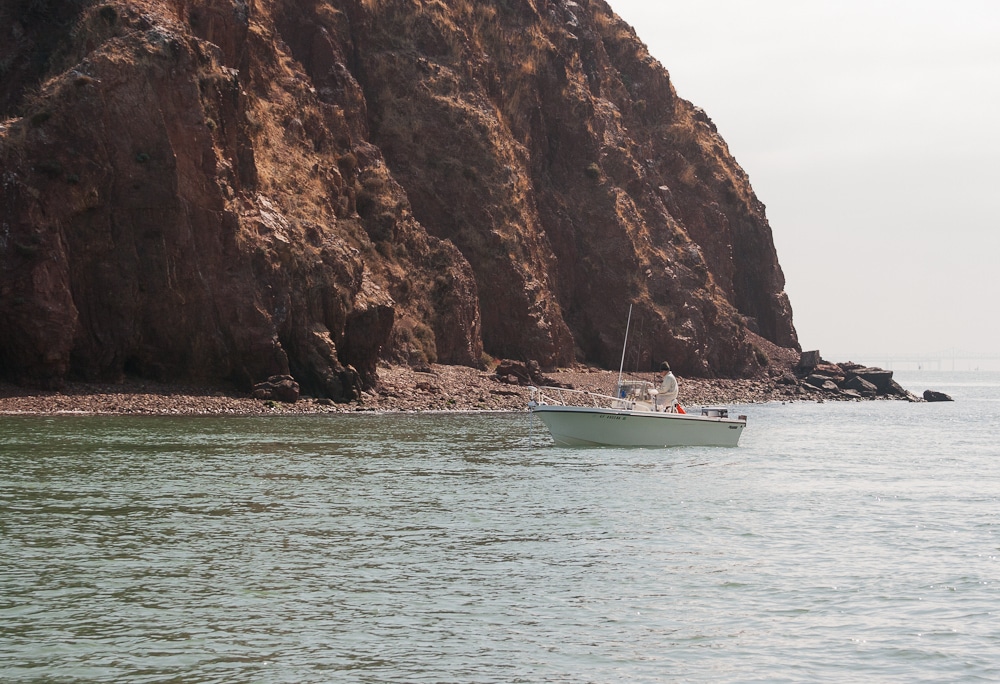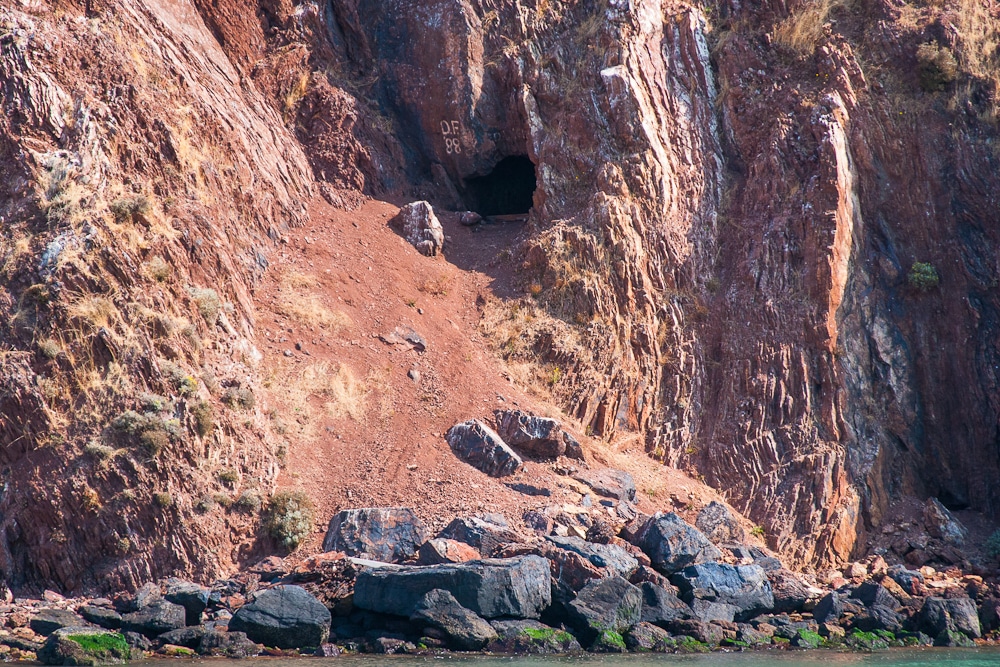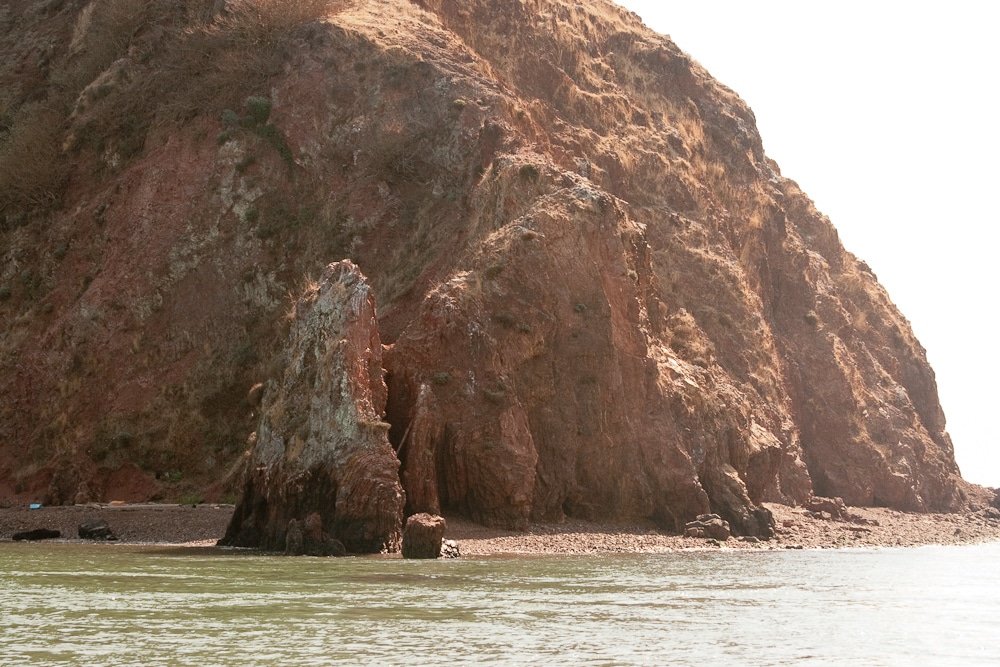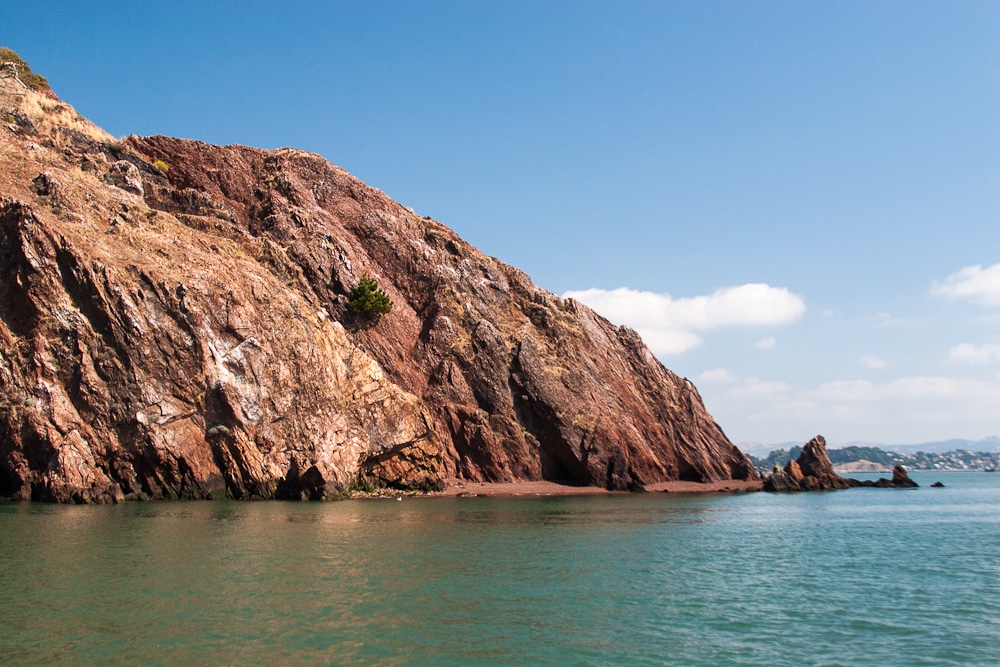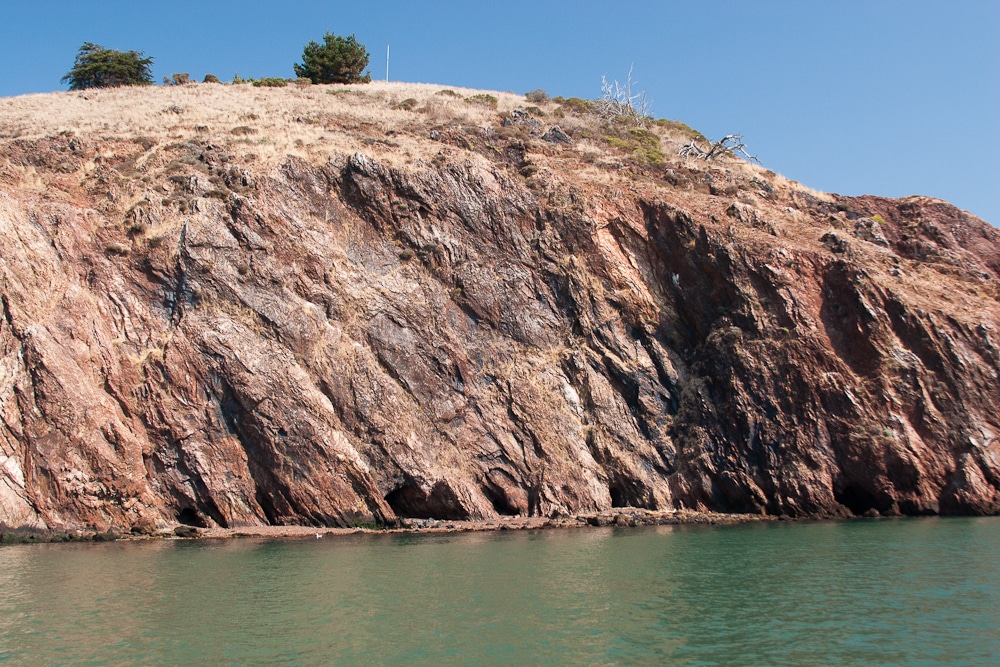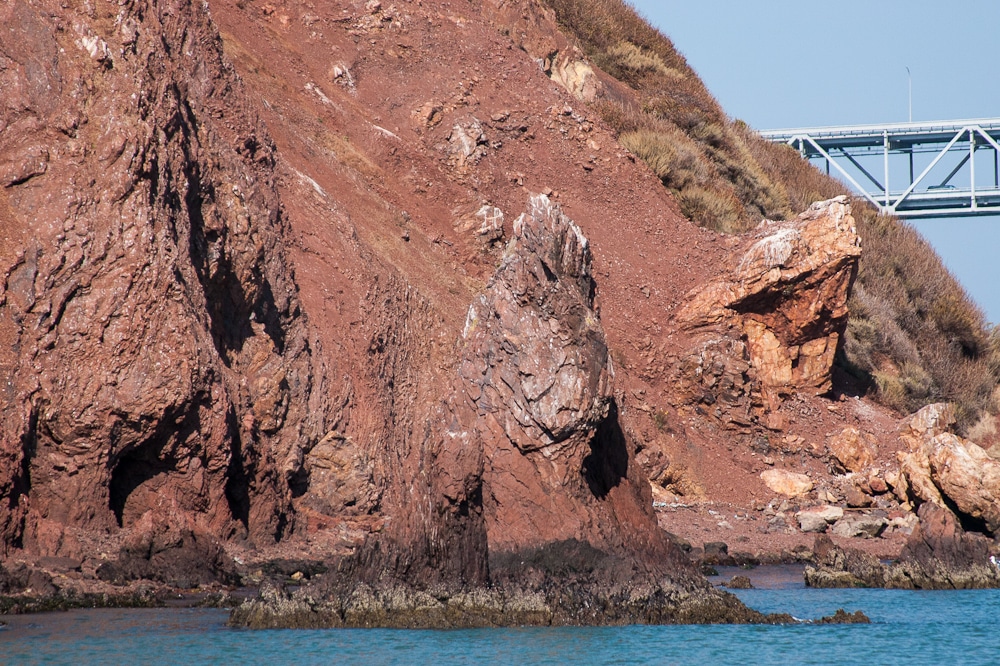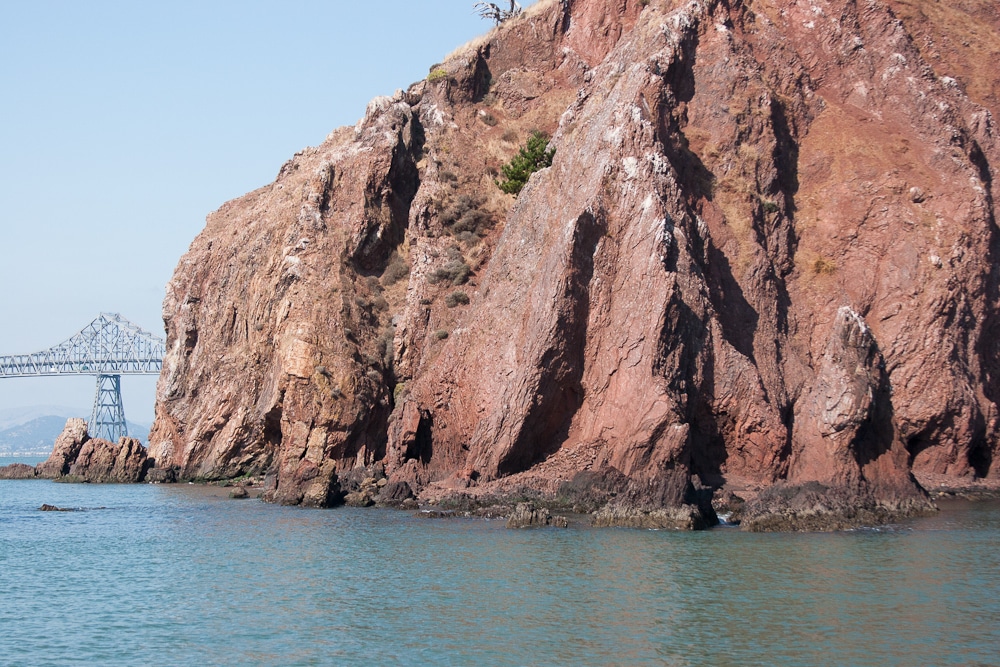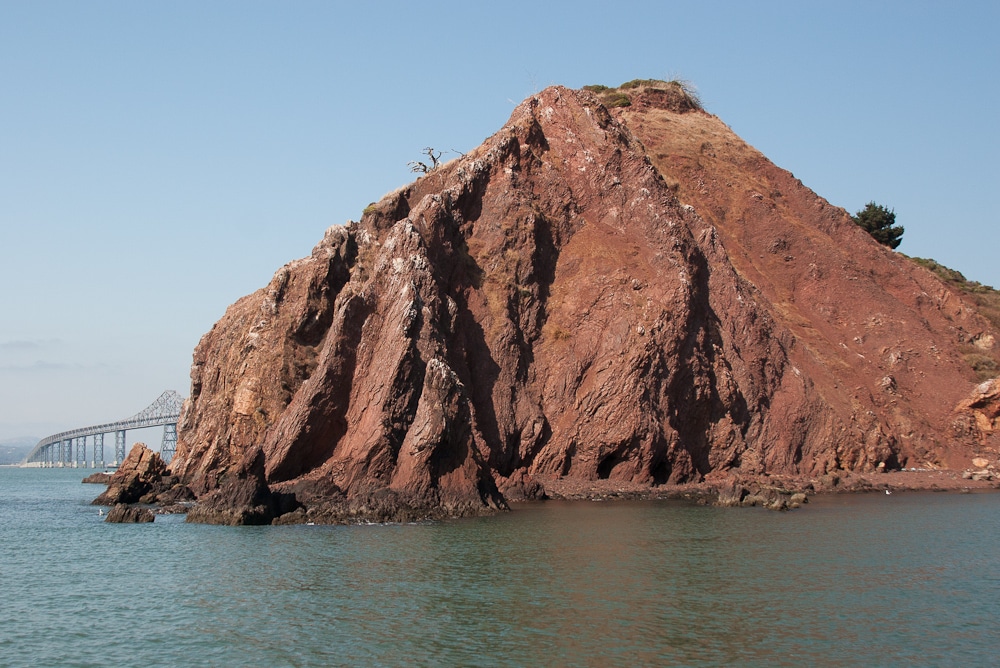 Some of the links in this article are "affiliate links", a link with a special tracking code. This means if you click on an affiliate link and purchase the item, we will receive an affiliate commission. The price of the item is the same whether it is an affiliate link or not. Regardless, we only recommend products or services we believe will add value to our readers. By using the affiliate links, you are helping support our Website, and we genuinely appreciate your support.